Invoice Factoring
Invoice factoring, the most popular form of invoice finance, is a method of lending designed to help businesses who rely on payment from customers via invoice.
Payment terms on invoices can range anywhere from 30 to 120 days, which can lead to cash flow problems. Turning to banks for an overdraft or business loan to cover payment gaps is sometimes problematic for smaller businesses without a perfect credit score – that's where invoice factoring comes in, solving those potential cash flow issues before they arise.
By submitting your details for us to get in touch, you agree that you have read and understood our Terms and Privacy Policy.
How does it work?
Firstly, you raise your invoice with your customer, containing the usual information such as how much payment is required and within how many days.
Next, send a copy of this invoice to your factoring provider and they will pay you the pre-arranged percentage of the invoice within 24 hours. This can be up to 100% of the total amount.
Hooray! You now have available cash to cover the costs of your business and can get back to running things.
The final step is for the factoring company to receive the full payment of the invoice from your customer and send over the remaining value to you, minus a pre-arranged fee.
During the process of factoring, a third party will be collecting payment directly from your customers so it is likely they will be aware of the factoring arrangement. If you'd prefer to minimise this awareness, take a look at invoice discounting where your customers pay into a trust account in your company's name that is set up by the financier.
You still have the option here to keep your own credit control (this as arrangement known as CHOCS) or let the financier take it on. The latter can be very beneficial as it will allow you to keep focus on running day to day operations rather than losing time chasing payments.
Advantages and disadvantages of factoring
As with anything, there are pros and cons attached to invoice factoring. Many of the benefits are immediately obvious, but before making any big decisions regarding finances, it's always wise to explore all the facts.
Advantages
With improved working capital, you can now keep your business moving without worrying about gaps between payments.
Putting the financier in control of the credit management means that you don't have to chase your customers to fulfil payment.
Without concerns over when money is going to come in, you can extend your customer's payment terms and keep a good business relationship, or increase your chances of creating great new ones.
With the help of invoice factoring, the majority of the funds you're waiting for can be in your account within 24 hours.
Knowing finances are in hand means you can focus on the areas of your business that you want to grow or improve.
With invoice factoring, the risk of non-payment is low for the financer as all customers are credit checked and can be insured.
Some financing companies don't require an extensive trading history in order to provide you with funding so there are still options available.
Disadvantages
Funders will need assurance that the arrangement is low risk, i.e. that your customers reliably pay on time, so if your customer base is still in the early stages of being established you may need to consider a different method of funding.
With the factoring company being the ones to liaise with your customers, be sure they will be as courteous and diplomatic with your customers as you are so as to maintain the business relationship.
What are the costs involved?
The concept of invoice factoring is essentially selling on your invoices at a rate slightly less than they are worth, which means the financier receives a fee for advancing the cash value to you. Any additional fees you pay will vary depending on the funding company and your agreement with them.
Invoice factoring companies tend to be best suited for small to medium firms with at least £50,000 (plus VAT) turnover. The invoice value you require to be advanced by the lender can vary depending on the size of your business. Our invoice finance calculator provides fairly close estimates as to how much a facility may cost your business.
Compare invoice factoring companies
Touch is the UK's largest invoice finance broker and we have a hand-picked panel of over 35 of the top funders in the country. After a conversation with one of our expert consultants, you'll be matched with up to three lenders who most appropriately suit your business needs.
The reason we compare invoice factoring funders is that invoice finance is not a one-size-fits-all solution. We need to identify which ones will be suitable for your specific business, as some lenders may only work within specific sectors such as construction, others only within the recruitment sector. A funder specialising in recruitment finance is not going to be suitable for you if you're seeking finance for your retail business.
The fees and rates also vary between funders so this is another thing to be taken into consideration when comparing. That's where we can help as we compare all these funders based on the information you give us about your business.
The most likely fees to crop up are a service fee, as a percentage of your turnover, and a discount fee, which is the cost of borrowing.
Alternative products
Invoice factoring might not be the best option for you, so there are other avenues to explore when it comes to financing your business. Consider spot factoring if you have a single pending invoice of a large, significant amount, or an unsecured business loan if you are a small or new business that has been trading for a minimum of twelve months.
Armed with these facts about invoice factoring and how it could help your business, get in touch now by filling in our form to hear from our expert consultants and let us help find the best facility for your business needs.
Our Lenders
We have a panel of over 35 hand-picked funders and we are confident we will be able to help you in selecting the right one for your business needs.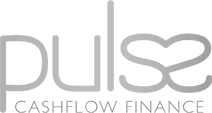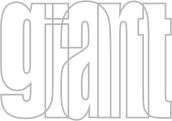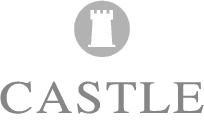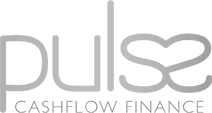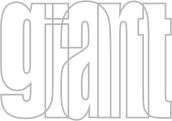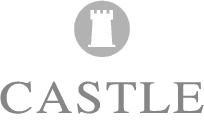 Ian Lewis
Managing Director, Paulian Packaging Limited
As it says on the tin!
Had Jacob from Touch call me after I found the on the Internet he gave me 101% of his time… I look forward to doing more business with them. Already recommended them to a client of mine.
Professional Advice – Invaluable & Expert's Knowledge
Jacob got in touch with us after the Initial enquiry… He has provided a quick & excellent advice with the available options based on our situation.
We found him truly connected in the market & was always helpful in providing the relevant information. 
Trusted by customers and industry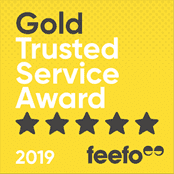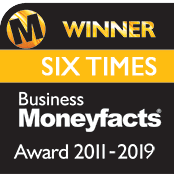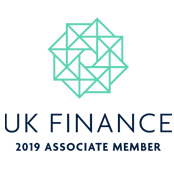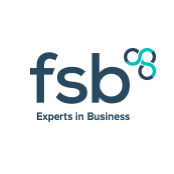 This website uses cookies to improve your experience.
If you continue on this website, you will be providing your consent to our use of cookies.
Cookie settings
ACCEPT
Privacy Overview
This website uses cookies to improve your experience while you navigate through the website. Out of these cookies, the cookies that are categorized as necessary are stored on your browser as they are essential for the working of basic functionalities of the website. We also use third-party cookies that help us analyze and understand how you use this website. These cookies will be stored in your browser only with your consent. You also have the option to opt-out of these cookies. But opting out of some of these cookies may have an effect on your browsing experience.
This website uses cookies to improve your experience while you navigate through the website. Out of these cookies, the cookies that are categorized as necessary are stored on your browser as they are essential for the working of basic functionalities of the website. We also use third-party cookies that help us analyze and understand how you use this website. These cookies will be stored in your browser only with your consent. You also have the option to opt-out of these cookies. But opting out of some of these cookies may have an effect on your browsing experience.
Necessary cookies are absolutely essential for the website to function properly. This category only includes cookies that ensures basic functionalities and security features of the website. These cookies do not store any personal information.
Any cookies that may not be particularly necessary for the website to function and is used specifically to collect user personal data via analytics, ads, other embedded contents are termed as non-necessary cookies. It is mandatory to procure user consent prior to running these cookies on your website.