Hospitality and Catering Industry Finance
Getting finance within the hospitality and catering industries is crucial for keeping businesses lucrative, but it can be hard to secure it. 
Whether it's a hotel, restaurant, bar, or events company, each face similar challenges when it comes to keeping cash flowing – and finding the right invoice financing agreement can sometimes mean the difference between sinking or swimming in such a competitive sector.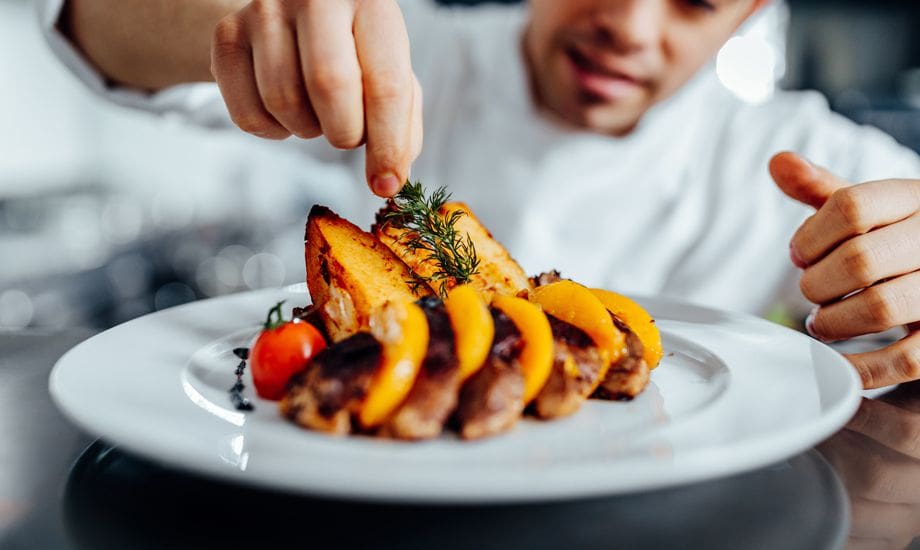 Financial challenges facing the hospitality and catering industry
Specialist premises
Getting the right location for your hotel, restaurant, or events space, or just the office to run operations from, is key. Hotels require premises with space enough to have enough rooms and special facilities to offer guests. Getting funding via the usual method of bank lending isn't always an option when attempting to purchase premises, so getting a mortgage that suits your business can be tricky.
Large expensive equipment
Restaurants and caterers, for example, will need to purchase expensive kitchen equipment such as industrial freezers, cookers, and dishwashers. Restaurants will also need to buy enough front-of-house furniture for their expected customers.
Many hotels now also offer gym or spa facilities, as well as the usual restaurant and bar amenities, which are expensive to buy and maintain.
Seasonal dips
After the rush of high season, finances can be stretched tight during off-peak periods. The same bills and expenses have to be paid whatever time of year, so this dip can have a detrimental effect on the day-to-day running of any hospitality-based business. Not only that, but if you do already have some kind of funding facility in progress, you may struggle to meet any repayments during those low seasons. 
Finding skilled workers
Bridging the skills gap and getting the right workers in is a challenge for any industry. One as wide ranging as hospitality means there are more specialist roles that require a very specific skillset. Due to demand, this can mean that wage brackets can be pushed higher by those who do match the skills, putting added financial pressure on businesses looking to hire.
Licensing costs
Particularly if your business intends to sell alcohol, there are licenses you must purchase before being able to do so. There are also licenses required if you intend to provide refreshments late at night (applicable to cafes open past a certain hour) or any kind of regulated entertainment (i.e. events that require purchase of a ticket or entry costs, or for crowds over 500 strong).
Franchising
Even for a business – like a restaurant, for example – that is lucrative and in no financial trouble day-to-day, expanding reach and turning that business into a franchise is a big expense. There's the extra cost of acquiring premises again, more equipment, more staff and new licenses.
Invoice financing solutions for hospitality businesses
You can do away with lengthy payment terms – and keep that vital cash coming in! – by exploring your invoice financing options. These kinds of agreements allow you to receive up to 100% of the cash owed to you from your customers and use it to keep your business moving forward. Invoice factoring, invoice discounting and spot factoring are the three most common types of financing. Click on the links to find out more.
Touch can help you find a lender to provide the funding you deserve for your business. Contact us today to discuss your requirements and get help finding a deal that suits your setup perfectly.
Don't just take our word for it, listen to how our customers rated us excellent on TrustPilot