Invoice Finance for the Healthcare Industry
Demand for care homes is only growing, so it's a great industry to be in. But securing the funding to break through can be a challenge.
In the same way, many healthcare facilities require a lot of funding to be functional – particularly the NHS. People's health and wellbeing are on the line, so 'going without' just isn't an option. Whether you're a GP surgery, a private clinic, an optician, a dentist or a pharmacy, Touch can help you find the invoice finance agreement that your healthcare business deserves.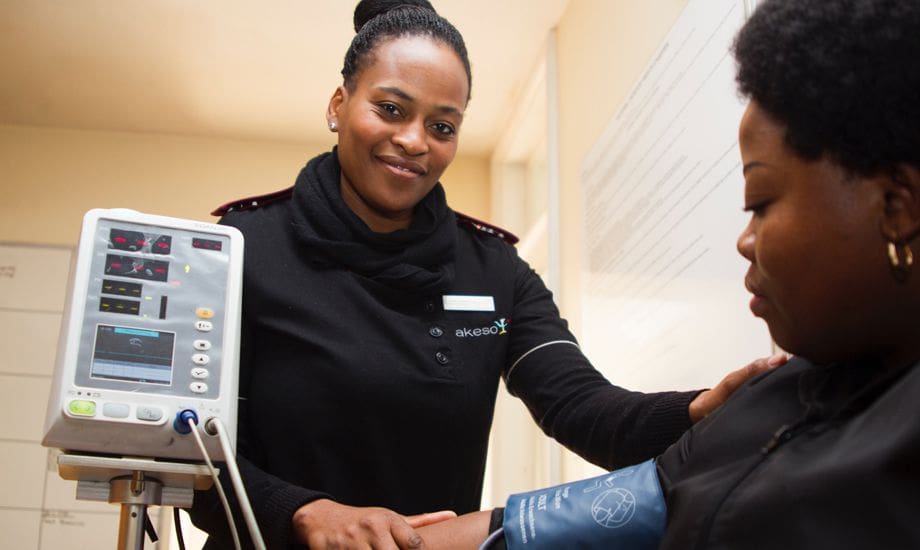 Financial challenges in the healthcare and care home industry
Government cutbacks and underfunding
Establishments that are managed by the NHS or local authorities have unfortunately seen some cutbacks in funding in recent years. This has already forced many establishments to close their doors which adds pressure on the rest of the industry to help care for those affected. Being able to stay financially afloat in healthcare and especially care homes is crucial but something that many businesses are struggling with.
Slow payment from residents
More specific to the care home industry, this is not an uncommon problem. Long term residents should mean a steady stream of income, but late payments can still be an issue. When this happens, cash flow throughout the rest of the business is interrupted, which in turn puts the business in a difficult financial position when expenses such as wages or bills need to be paid
Nursing shortage
The lack of available employees who are qualified to work in healthcare or care homes can have a detrimental effect on the establishments, as they are not able to provide the level of care that is needed. Due also in part to the low wage bracket associated with the care industry, fewer people are opting for it as a viable sector to work in.
Purchase of premises
Particularly when it comes to finding premises suitable for a care home, purchasing property is tough. It might be cheaper to buy a non-industry specific building and then convert but buildings which are not purpose built often have higher maintenance costs to ensure that they comply with regulation standards.
Expensive equipment
It's no secret that medical machinery is a huge expense. Anything from an MRI machine to blood pressure monitors can hike costs for your business up high, and it's not always easy, or cost-effective, to splurge all that money on them outright, especially when you consider all the other costs of running a business.
Non-medical equipment
Machines aside, you still need to furnish your business, so in this category we're including things such as beds for care home residents, waiting area furniture, and secure storage for medications. With additional expenses for refurbishing your current premises or updating kitchens and communal areas, these big spends can put a significant dent in your business's finances and make it harder to keep cash flowing day to day.
What kind of invoice finance agreements are available to healthcare providers?
Particularly in cases where slow payments come in the form of invoices with long payment terms, invoice finance can significantly speed up you getting the cash value.
With either invoice factoring or invoice discounting, you can reduce the wait time for your owed money from 30-60 days to 24 hours after entering into a facility with a funder. The funder you have an agreement with will advance you up to 100% of the invoice value, so your business can continue to thrive and grow or just keep the cash flow ticking along as it should. You can also explore spot factoring, which allows you to work under this arrangement with single invoices only. 
Contact our expert brokers for help finding and securing an invoice finance deal that works for all your stakeholders.
Don't just take our word for it, listen to how our customers rated us excellent on TrustPilot