Invoice Finance for the Manufacturing Industry
UK manufacturing is a bigger deal than the media might have you believe. Manufacturing accounts for £275billion of UK exports and employs some 2.7million people, many of them in small and medium sized businesses like yours.
However, the sector is not without its financial challenges. At Touch, we are experts in helping manufacturing business owners find the invoice finance they deserve, so they can keep their operations running smoothly and their growth on track.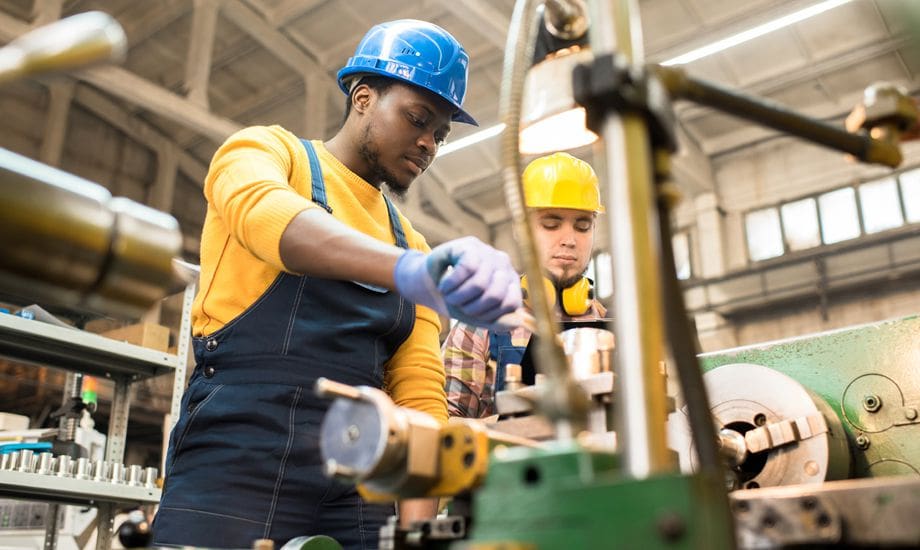 Financial challenges for manufacturers
Managing cash flow and dealing with late payment
Manufacturers are often required to allow customers time to settle their debts after the goods have been supplied, sometimes up to 30, 60 or even, in some cases, 120 days after delivery. When this is coupled with having already had to pay for raw materials, running costs and salaries, cash flow problems can arise.
Touch offers a number of invoice financing solutions which may be able to help with these issues.
Keeping up with technology and dealing with international competition
We all know that technology can make manufacturing businesses more efficient and productive, giving them a better chance of seeing off competition from overseas. But investing in new machinery, equipment and software can be costly – and most smaller manufacturing firms don't have the cash saved in the bank to make those investments easily.
It's important that these companies don't forget about their Annual Investment Allowance. A recent survey from BDO shows many manufacturing firms fail to write off the cost of new machinery items against profits. It's particularly important now that the AIA limit has been raised to £1m (until March 2023).
Another way some manufacturers deal with international competition is to work with them – buying in part-made products and completing them locally. This raises its own financial challenges, some of which can be met with trade finance.
Filling the skills gap
Finding qualified and capable employees can be difficult. While the huge engineering and manufacturing companies may have strong connections with colleges providing them with a ready supply of labour, that's harder to do if you're a smaller business. Sometimes the answer lies in training existing staff or creating an apprenticeship scheme, but increasingly manufacturing firms are looking at automation and robotics – great for long-term efficiencies but expensive to set up.
What invoice financing options are available to businesses?
There is a range of financial products that are suitable for manufacturers, not least invoice finance agreements that can be tailored to meet their precise funding requirements.
Knowing which lenders are best suited to the construction industry could require a lot of research, but Touch is an expert at finding which ones can offer suitable financial solutions for construction companies. After a brief chat to understand your needs, our expert consultants will put you in touch with up to three invoice finance companies to help you on your way to getting the finance you deserve. Give us a call today on 0207 001 9142 or complete our form to get started.
Don't just take our word for it, listen to how our customers rated us excellent on TrustPilot