Invoice Discounting vs Invoice Factoring
Factoring and invoice discounting are both financial services that can release the funds tied up in your unpaid invoices, involving a provider who agrees to advance money against outstanding debtor balances.
Get Started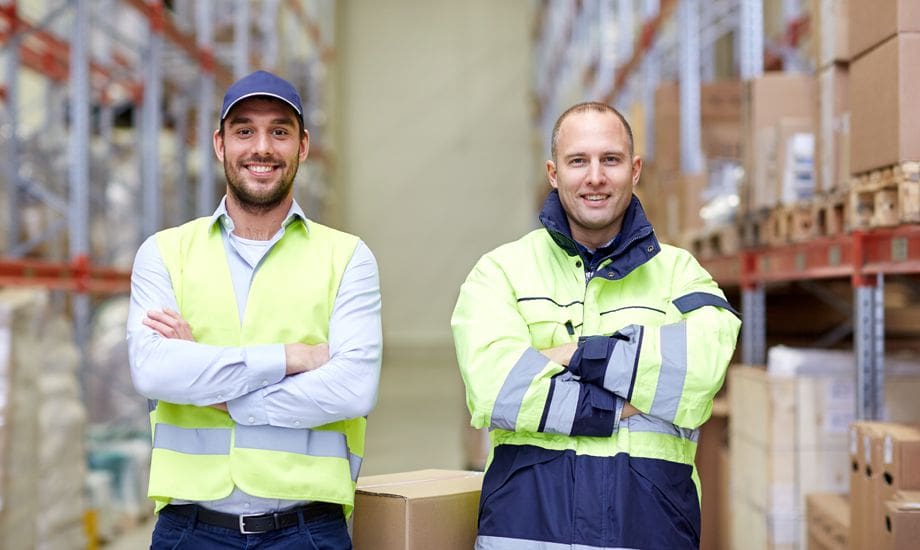 The essential differences between invoice factoring and invoice discounting lie in who takes control of the sales ledger and responsibility for collecting payment, and the level of confidentiality.
In factoring, the provider takes the role of managing the sales ledger, credit control and chasing customers for settlement of their invoices. The customer settles their invoice directly with the factoring company, so your customers are likely to be aware of the fact that you are factoring.
With discounting, your business retains control of its sales ledger and chases payment in the usual way. Your customers pay their invoice amount into an account that is managed by the funding company but is in your name, so confidentiality remains intact without customers knowing a third party is involved.
The benefits of invoice factoring and invoice discounting
Those differences aside, the benefits of both types of finance are similar. With either you can:
Release up to 100% of the value of your outstanding invoices within 24 hours
Secure funding without requiring other assets
Free up cash to overcome cash flow problems or grow the business
Pay supplier invoices promptly and increase your power to negotiate discounts
Increase the level of funding available with your turnover
Services for both are often competitively priced, and offer excellent business guidance.
Who uses invoice factoring and invoice discounting?
Factoring and invoice discounting are particularly suited to businesses in areas such as:
But in any business that provides services or goods to other businesses and gives customers credit terms of 30-120 days (after the job has been completed), factoring or discounting can solve the problems associated with slow payment.
Invoice factoring and invoice discounting are useful options for:
Business start-ups — flexible start-up finance to get your new company off the ground
Growing businesses — putting your cash back to work for your business as soon as you've earned it
Struggling businesses — bridging the gap between invoicing your customers and getting paid
Which is right for you?
Whether you choose an invoice factoring or discounting facility will largely depend on the size of your business and your sales ledger management resources.
If your business is relatively small and your human resources limited, the credit control and collection service that comes with invoice factoring is likely to suit you better.
If your business is larger, and you have the human and information resources to efficiently manage your own sales ledger and debt collection — or if you feel strongly that you want your own company to deal with debt collection — invoice discounting is likely to be your preferred option.
Get expert guidance
If you are considering factoring and invoice discounting, why not speak to an impartial expert at Touch about how this form of finance could benefit your business? Feel free to call us in office hours – we're on 0207 001 9142.
Our free consultation service helps small and medium business owners decide on the best way forward.
We'll take the time to understand your needs before making any recommendations, then we can put you in touch with factoring and invoice discounting providers that offer the right service for your specific requirements.
At Touch we have access to a panel of more than 25 quality providers. Let us do the legwork for you! Use our contact form now to find out how much cash you could release from your unpaid customer invoices.
Excellent customer service
Having recently had a very stressful time with another financial company. The service we have received from Mark at Touch Financial has been excellent . Regular communication, and very good customer service. Highly recommend
I thought the service provided was excellent. It was my first time using an invoice factoring service for my business and I was given some really helpful information. I was put in touch with 3 separate companies that all offered a slightly different solution. I chose one company that best suited my business needs, and I am happy to say the service is all setup and in use which has helped by business get a big contract off the ground. Touch financial where there through the whole process with …
The service was good. And the effort and professionalism that I got from Jordan was FIRST RATE!!! He is quite a unique individual. I'm blessed to have had him fight my corner.
Helpful, friendly & fast!
Very helpful and knowledgable staff, very quick responses and eager to assist! Definitely a 5 star service I would recommend!
Professional Advice – Invaluable & Expert's Knowledge
Jacob got in touch with us after the Initial enquiry… He has provided a quick & excellent advice with the available options based on our situation.
We found him truly connected in the market & was always helpful in providing the relevant information. 
The service is brilliant.
The allocated adviser was brilliant, he went over the board to assist me where I was having difficulties and was able to explain things clearly while giving me a choice through out the process.
The team were patient with me and I appreciate their professional responses how ever trivial my questions seemed.
Trusted by customers and industry