Finance for your sector
Transport Industry Finance
Every transport business wants to be able to accept as many lucrative jobs as possible whilst cash flow remains healthy enough to keep drivers paid and on the road. With low gross margins and bottom-line profit margins, even though it's a high volume business, the transport industry faces many challenges when it comes to financing.
Get Started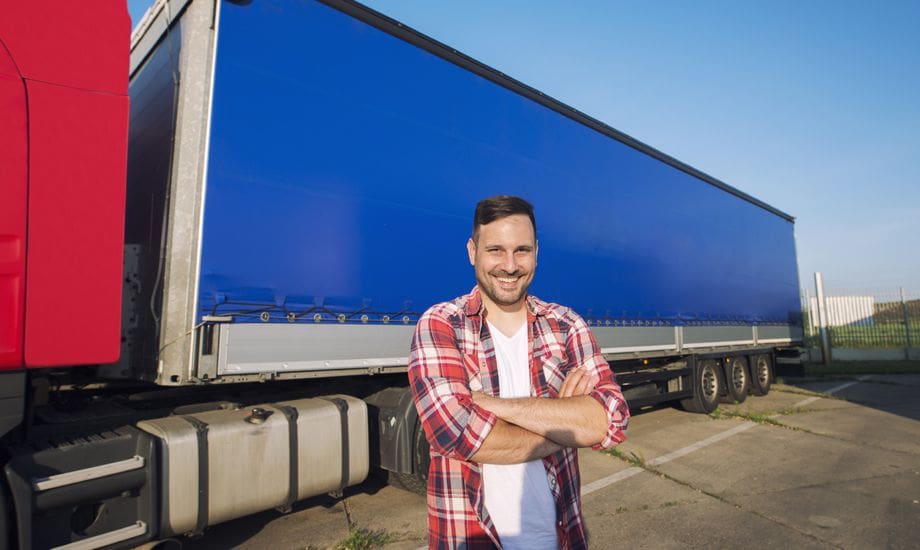 It can be hard to facilitate growth when the industry is so impacted by this difficulty, but there are many options to combat the cash flow issues and expenses if you know where to look.
Financial challenges for the transport industry
Managing cash flow
With many customers paying by invoice and on different terms, cash flow can be slowed down or even halted at times if payment is delayed. There are also delays in receiving payment if a shipment is lost or damaged which, unfortunately, does happen more often than is desirable.
Fuel prices
Regardless of the transportation method, there is a significant cost for fuel. With the prices often fluctuating, it can be hard to keep on budget.
Cost of vehicles
Whether it's insurance on a large fleet of vehicles, or the cost of purchasing new ones as your business grows, this can be an expense to impact your cash flow. Then there's the extra things like GPS technology or tracking software.
Bad debt
As well as invoices not being paid on time, bad debt can materialise in this industry in the form of goods damaged in shipment.
Funding solutions available in the transport industry
Invoice factoring and discounting
Most transport businesses, when facing financial issues, turn to invoice finance. With so many clients paying via invoice and with those payment terms often stretching to beyond 30 days, getting the cash you're owed is a top priority. With invoice factoring or invoice discounting, you could receive up to 100% of the invoice value within 24 hours.
Asset finance
To avoid paying huge upfront costs for vehicles, or other large and expensive assets, look at an asset financing facility and spread the cost over an affordable period of time.
Debt recovery
If bad debt and unpaid invoices is a considerable problem, one good option for you could be employing a debt recovery service. Using a third party to recover your payment for you sounds like an awkward thing to enter into, but most agencies will professionally resolve the payment issue by speaking directly with the customer and working with them to ensure payment is swift and in full.
Revolving credit
This form of borrowing is more flexible as it is a line of credit without a set repayment period. With an agreed set amount to borrow from, you can draw down as much of it as you need, repay it on agreed terms, and then continue to borrow and repay when needed. Interest on the amount is charged daily until the full amount is repaid, and the credit limit you have is typically based on your business's turnover. Read more about overdrafts and other revolving credit facilities here.
Get in touch
Knowing which lenders will work with transport companies is a tricky field to navigate but with close relationships with over 35 of the UK's top lenders, Touch can help you find the right financial solution for your transport business.
Our expert consultants will work hard to understand your needs and match you with up to three lenders so that you can get the finance you deserve.
Get Started Now
Complete our quick form and we will be in touch to provide free, no obligation, impartial information about funding options from over 35 lenders.
By submitting your details for us to get in touch, you agree that you have read and understood our Terms and Privacy Policy.
Professional Advice – Invaluable & Expert's Knowledge
Jacob got in touch with us after the Initial enquiry… He has provided a quick & excellent advice with the available options based on our situation.
We found him truly connected in the market & was always helpful in providing the relevant information. 
Mark was able to quickly assess my business' primary operation and provide tailored recommendations based on the information I provided. Sourcing a suitable financing solution to meet my company's needs within the space of a 15 minute phone call. Kept in touch to ensure that the process was running smoothly. Highly recommended
Fast, efficient results
Very pro active in helping us achieve our cash flow targets. Plenty of knowledge of the financial industry and companies who are able to assist our requirements.
Trusted by customers and industry