Finance for your sector
Printing and Publishing Industry Finance
Even with the rise of digital formats such as ebooks and online subscriptions to newspapers, the publishing industry as a whole is still thriving, so why is funding so tricky to come by? At the moment, the industry is worth £4.8billion, and growing yet financing from traditional routes such as bank loans is on the decline.
However, if you have an idea where to look for them, there are plenty of alternative funding solutions out there to help you with your publishing and/or printing business.
Get Started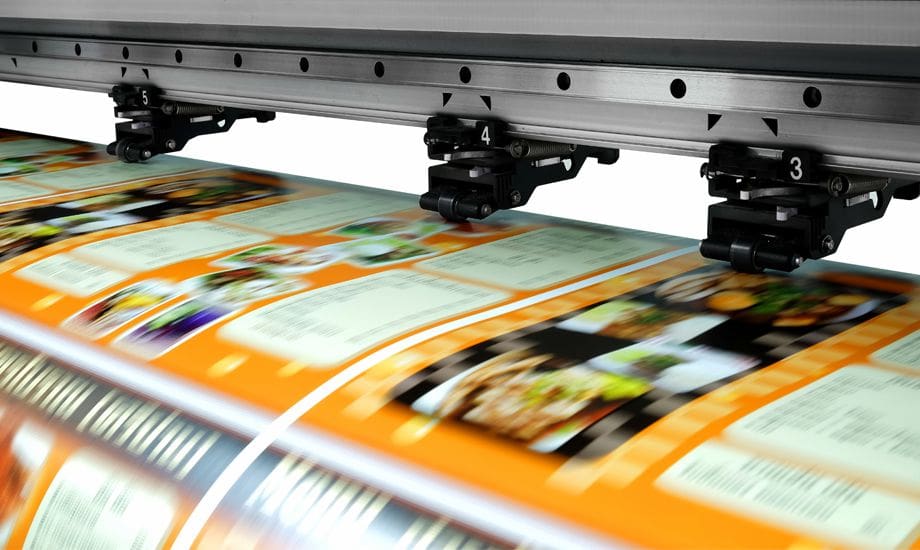 Financial challenges for printers and publishers
High cost equipment
Whether it's purchasing brand new machines for a brand new business or repairing ageing equipment, you could be set back by a significant amount and disrupt your cash flow.
Asset finance can help with your equipment requirements, and we will explore some of these options available below.
Premises
Even if you have the equipment, you need somewhere to house it – and somewhere to house the various teams whose work goes into creating your published products. Then there's storage for the products and even specialist studios for design. Rent for the type of location needed to keep large printing equipment can be high, but you could also look into a commercial mortgage if you have the means. This can decrease monthly outgoings and even provide you with a valuable asset to add to your portfolio.
Large print runs
You may encounter times where a bigger, higher quality run of a magazine or book is required and these can be costly to finance as they are a huge investment, of time as well as money. There may be tighter deadlines to work to as well, which will increase costs if the work requires a rush put on it. A business loan could be a quick and viable way to gain access to a large sum of money required to fund such a project – the two types available are unsecured and secured.
Tax demands
Large quarterly tax bills are inevitable, but even when you know they're coming they can still disrupt your cash flow and cause some financial difficulties.
Late payments
According to the British Printing Industries Federation (BPIF), late payments is a growing concern in the printing industry. In fact, in 2017, the number of printers with these concerns rose from 16% to 32% in just one quarter.
As the UK's largest invoice finance broker, Touch can help you to keep your business running smoothly despite the potential for delayed payment from customers by matching you with the most appropriate providers of invoice finance for your needs.
Funding solutions available for printers and publishers
Asset Finance
If you're in the market for buying new equipment but don't have the funds to sink into it entirely, remember you don't have to purchase any of it outright. There are many options you can explore such as:
Leasing
Essentially you rent the equipment for a set amount of time and once the time period is up, you don't own it. The upfront costs aren't too high, depending on your agreement, and this option is suitable if you don't want to be tied to a big financial commitment.
Hire purchase
Spread the entire cost of the equipment over a set period of time, and once you have paid off all installments then the equipment is yours outright.
Refinancing
If you already own substantial assets, then you can refinance them in an agreement with a lender wherein they temporarily take ownership of said asset in return for funding that you can use to free up some cash.
Secured loans
Similar in some ways to refinancing as mentioned above, a secured business loan uses assets you already own, such as vehicles or property, and levies them against an amount that a lender loans to you. If you, for any reason, default on payments then the asset may be repossessed to cover the costs.
We have close relationships with many lenders in the market and can help you find a suitable secured business loan.
Revolving credit
Overdrafts and other revolving credit facilities can be greatly useful in giving you some much needed working capital – you'll be able to pay staff and contractors on time without worrying that your business bank account is empty.
Each facility will have its own eligibility criteria, such as minimum turnover or trading history, and different rates of interest.
Invoice finance
By entering into an invoice financing arrangement with one of our trusted funders, you will no longer have to wait for the full length of your invoice payment terms to receive the cash you are owed. Draw down an advance of up to 100% and keep your cash flowing at a pace that matches that of your business.
Get in touch
After a quick no-obligation consultation to understand your business needs, our expert consultants will put in the work to match you with up to three potential lenders to help you get the finance you deserve.
As specialised brokers, we understand that you need the right lender for your industry, and we'll make sure that you're put in touch with the most appropriate ones for your printing and/or publishing business.
Get Started Now
Complete our quick form and we will be in touch to provide free, no obligation, impartial information about funding options from over 35 lenders.
By submitting your details for us to get in touch, you agree that you have read and understood our Terms and Privacy Policy.
Fast, efficient results
Very pro active in helping us achieve our cash flow targets. Plenty of knowledge of the financial industry and companies who are able to assist our requirements.
The service was good. And the effort and professionalism that I got from Jordan was FIRST RATE!!! He is quite a unique individual. I'm blessed to have had him fight my corner.
Highly recommended.
Kirsty was excellent. It was really simple yet so helpful for a business like ours where cashflow is so important. Highly recommended.
Trusted by customers and industry