Merchant Cash Advance
Merchant cash advances can be a quick and convenient form of funding for businesses who take payment by credit and debit cards. Money is advanced to your business based on your card terminal revenues, and then repaid automatically as a small percentage of future revenues.
Get Started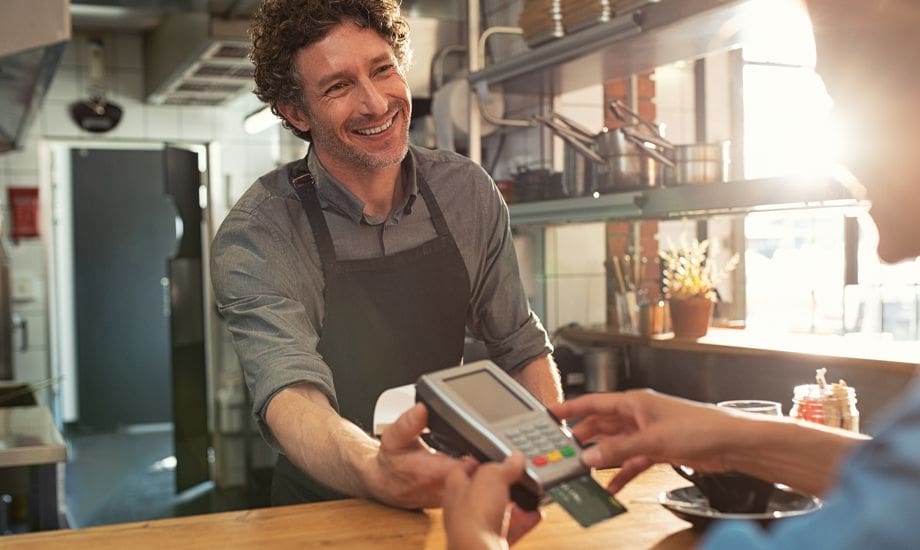 A merchant cash advance (called a 'business cash advance' by some providers) is a finance payment agreement which is based on a percentage of forecasted sales from debit or credit card transactions. This type of payment advance provides a lump sum, which gets repaid automatically through your card terminal revenues.
Three simple steps to accessing a merchant cash advance
1. Exchange Details
Simply contact our consultants with your requirements and we'll tell you the details and documents needed to start the process.
2. Fast-Process Application
Once the necessary documents are gathered and application information is processed, you'll be a step closer to receiving a decision.
3. Receive Your Funds
Your application can be processed and accepted in as little as 24 hours and you'll receive the lump sum straight into your bank account.
We'd love to have a chat about whether a merchant cash advance is right for your business, or whether there are other suitable ways of finding finance – get started today!
Advantages and disadvantages
Where the finances of your business are concerned, it's always best to consider all angles before taking any steps. Here's a few of the pros and cons attached to a merchant cash advance.
Advantages
Disadvantages
Merchant cash advance eligibility and examples
Most businesses that use a card terminal machine (also known as a PDQ, PoS terminal, or Chip and Pin machine) to process customer sales could be eligible for a merchant cash advance, if you can demonstrate a relatively consistent level of monthly cash inflow – usually six months of card payment statements will suffice.
Businesses within industries which experience a high volume of monthly transactions, such as services within hospitality, leisure, fashion retail and automotive servicing, are usually a good fit for merchant advances.
There are various ways in which you could use your merchant cash advance, like store improvements, obtaining new equipment, boosting your inventory or cash flow or even managing debt payments. Whatever you need it for, merchant cash advances could be the financing tool for your business.
Alternative financing
If your company doesn't match the eligibility requirements for a merchant cash advance, there are other ways you can finance your business to improve cash flow. Invoice financing is a popular method, involving advancing value of invoices due. For longer term finance, perhaps to acquire equipment or machinery for your business, asset finance is a good avenue to explore.
Costs involved
Unlike with a business loan, repayment for a merchant cash advance doesn't have ongoing interest. Instead, it's a general rule that funders will add an upfront fee to the loan at the outset.
As with any type of finance, it does differ depending on which funder you use to check with them about any fees or interest rates associated.
Get in touch
Call us or fill in our form and one of our expert consultants can help you quickly determine your eligibility for a merchant cash advance and get your application quickly underway.
Get Started Now
By submitting your details for us to get in touch, you agree that you have read and understood our Terms and Privacy Policy.
Fast, efficient results
Very pro active in helping us achieve our cash flow targets. Plenty of knowledge of the financial industry and companies who are able to assist our requirements.
Excellent customer service
Having recently had a very stressful time with another financial company. The service we have received from Mark at Touch Financial has been excellent . Regular communication, and very good customer service. Highly recommend
Trusted by customers and industry