Supply Chain Finance
Simply put, supply chain finance is a way to optimise cash flow at both ends of the supply chain and unlock trapped working capital.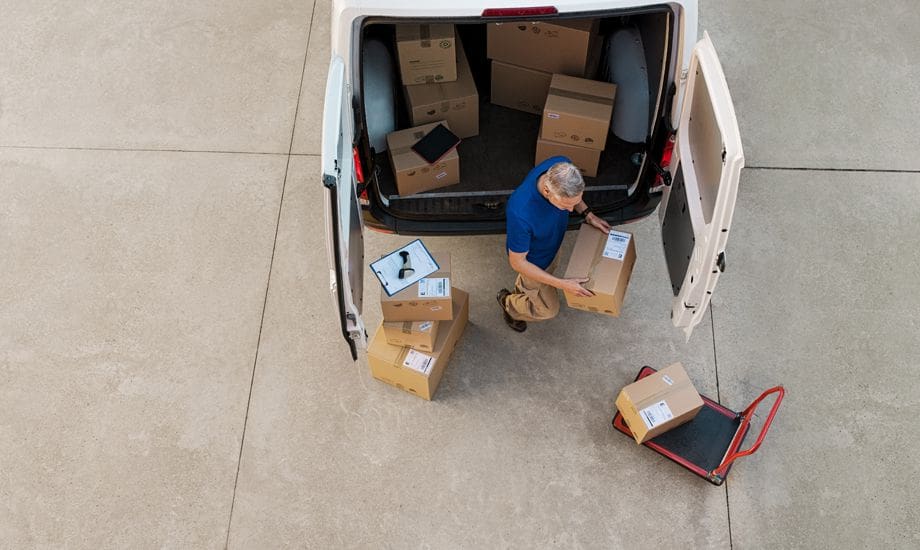 Businesses are able to lengthen payment terms to suppliers where necessary and suppliers are still able to get paid early. It differs to factoring and invoice discounting by looking down the supply chain towards the suppliers, whereas the former look up towards a business's customers, where the receivables are purchased by the funder and used as security.
Small businesses can benefit from using supply chain finance because it looks at the credit rating of the buyers throughout the chain.
Supply chain finance has grown in popularity in recent years thanks to increasing complexity in supply chains for businesses who trade overseas, which in turn is courtesy of increasing globalisation particularly in sectors like retail and manufacturing.
How does supply chain finance differ to trade finance?
Trade finance is commonly known as purchase order finance because, naturally, it is based on businesses providing purchase orders (POs). The financier of the trade finance agreement will provide funds for a business to buy the inventory required to fulfil the PO quickly, meaning any ordered goods can be shipped right away without loss of funds while waiting for payment.
This means that trade finance helps to fund only the beginning of the supply chain, whereas supply chain finance covers every link in the chain from beginning to end.
Example of supply chain finance in action
Supplier issues their invoice to the buyer
Buyer confirms approval of the invoice to the funder
Supplier is paid immediately without waiting full length of payment terms
When the invoice comes due, buyer pays the amount directly to the funder
The process is simple and starts with the Buyer purchasing products from the Supplier. The Supplier raises an invoice to the Buyer who passes it on to the Funder to approve. Once approved, the Funder issues a transaction statement to the Buyer and pays the Supplier. The Buyer then repays the Funder on the agreed due date.
This means that cash flow is stabilised for both parties; the supplier has been paid sooner than the standard payment terms, and the buyer has been able to extend payment without negatively affecting supplier relationships.
Benefits of supply chain finance
Both ends of the supply chain benefit from this method of funding. For example, buyers can extend terms of payment and suppliers can get paid earlier. The benefits for each end differ like so:
Buyer benefits
Maintain great working relationships with suppliers
More able to make bulk purchases to reduce costs
No disturbance to existing relationships with banks (or overdrafts)
Maintain healthy financials
Supplier benefits
Lower financial risk as insurance is sorted through the supply chain financier
No extra costs
Better cash flow enables work across multiple deals or transactions
Improves liquidity
Suitability requirements
To be eligible for supply chain finance, you must meet a few requirements. This type of finance best suits businesses who have dealings with other companies overseas as it can help reduce the risks usually faced in these transactions.
If you have large, international orders to fulfil but perhaps not the most spotless trading history, then you still can qualify for supply chain finance. This method of finance is essentially you borrowing against accounts receivables so there is slightly increased flexibility in terms of suitability. Similarly, if you are a relatively young company without years and years of proven accounts, you can still potentially qualify.
Compare supply chain finance companies
It's important to compare funders when considering any type of finance, because different companies might be able to fit your requirements in different ways. To ensure you get the most appropriate one for your needs, we have hand-picked our panel of over 35 funders and will match you with up to three of them after a brief conversation with one of our dedicated consultants.
Costs also differ by funder, which is something else to consider when deciding how to obtain your finance. Based on the information you provide to us about your company, we help with this comparison to make sure we help you pick the most suitable funder.
Alternative products
Here at Touch, we have a range of services we can discuss with you to help finance your business.
As mentioned above, supply chain finance is often confused with trade finance but this may actually be a viable option for you and your business. If you trade overseas, it may also be prudent to explore more information on import/export finance.
If you still want to explore every avenue, then it's definitely worth taking a look at our most popular form of financing, which is invoice finance.
Get in touch
To have an obligation free discussion about financing options, fill in our online form to arrange a call back from one of our expert consultants.
Don't just take our word for it, listen to how our customers rated us excellent on TrustPilot