Join Our Panel
If you're a chartered accountant and hold a practicing certificate for ACCA, ICAEW or CIMA, or you are a contractor specialist accountant which is part of IPSE or FCSA, then please get in touch with us to see how we can work together!

Just Accountants is now integrated as part of Touch, and we'll continue providing great quality leads to our accountancy panel as well as the same outstanding service offering businesses the best range of options that will help them grow.
Join now
1
Fully qualified leads
We provide fully qualified leads to our panel accountants. Each introduction is bespoke and based on the criteria that you set out for us, and you will receive a full business description – not just a phone number.
2
Vested interest
We don't just pass over a client and leave it there. We continue to work alongside both client and accountant to ensure the process is smooth and efficient, and that the relationship flourishes.
3
Structured relationship
Depending on if you are a contractor accountant or provide services to SMEs the commercial arrangement will differ. We are interested in attracting proactive, forward-thinking accountants that we can build long-lasting relationships with.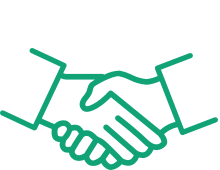 2000+
Business owners matched with the right accountant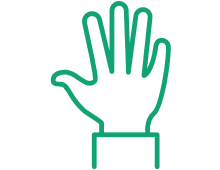 600+
Contractors and freelancers matched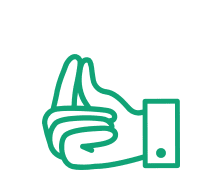 £2.8M+
Fees generated for our panel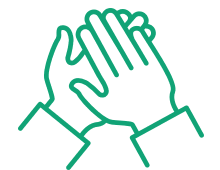 500+
Positive customer reviews
Sanjay Sah
Partner, Makesworth Accountants
We are very proud to be associated with Touch. We have been referred to very good leads which we have managed to successfully convert to clients. We are also very happy with the prompt support by Touch team such as Ben, Victoria etc. We look forward to having a long-lasting partnership with them. Furthermore, we highly recommend Touch to all relevant parties.
Paul Levy
Partner, Lawrence Grant
We have been using Just Accountants since 2012, and in that time have been introduced to a number of new clients. In our personal opinion, they are one of the best referrals sites we have ever worked with for generating new leads.
Athos Louca
Managing Partner, Loucas Accountants
I have been with Just Accountants for over two years now. They have provided good targeted leads for us that not only match our locations but our skill set. I have also found the team very helpful in assisting us in following up with leads and signing up the clients. It was a great idea setting up the reciprocal agreement where we introduce leads back to them. This allows us to offer complete solutions to our clients and benefit from it at the same time.
Joel Harding
Partner, Hiller Hopkins
We have enjoyed a successful relationship with Just Accountants now for a number of years. The referrals have generally been of a very good quality and we have converted a good proportion of them into clients. They are also excellent at following up leads and reigniting them when they appear to have gone cold. Also, our relationship with the SFP group generally has been very rewarding. They have dealt with our client's needs with the utmost professionalism and efficiency. Their staff seem t…
If you would like to join our panel, please complete the form and we will be in touch soon.
By submitting your details for us to get in touch, you agree that you have read and understood our Terms and Privacy Policy.
Trusted by customers and industry