How To Get Business Finance With a Bad Credit Rating
Poor credit can affect your eligibility for traditional lending. Mainstream banks are most likely to turn you down for funding if you have bad credit because their criteria and checks are more rigorous and they will perceive you as a bigger risk for non-payment.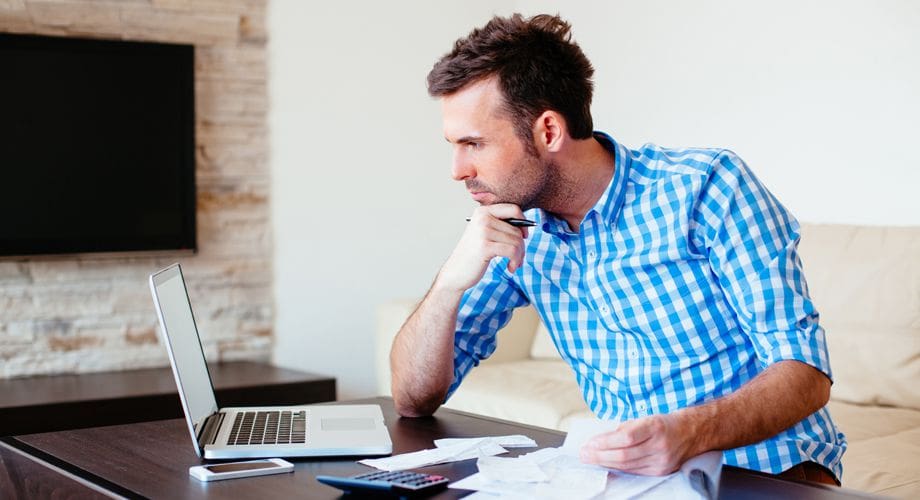 But all is not lost if you have a bad credit rating and/or are in the process of trying to improve it. There are alternatives to banks out there in the market who have products available for businesses with bad credit.
What affects credit score?
There are a few factors that have an effect on your score. CCJs can make a negative impact, particularly if you have more than one or they are of high value. The history of any directors will also be assessed, and if they have any previous CVLs (creditors voluntary liquidation) or debt management agreements then credit will probably not be given.
A winding up order – a court order that forces an insolvent company into compulsory liquidation – will also mean that your business is likely to be denied credit. This means that a court has appointed an Official Receiver to repay any creditors by liquidating the company's assets.
For business debt advice, visit www.businessdebtline.org
Check your credit score online to avoid unpleasant surprises when you go to apply for credit. Over half of small businesses in the UK have never checked their score, don't let this be you!
There are three credit reference agencies in the UK that you can use: Experian, Equifax and TransUnion. A further option you can use to check your business credit score is CreditSafe.
Make sure your business's financial history doesn't have too many repeated applications for credit or too much existing debt – credit reference agencies look at all this to make sure that your business is viable and has enough net worth to be eligible for credit.
For some quick tips, have a look at our quick guide on improving your credit score.
Options for funding with bad credit
If you discover you and your business aren't eligible for traditional lending, get in touch with us today and we can go through some options to find you the finance your business deserves.
Business loans
If your business has a good turnover and valuable assets, you could get a business loan. Criteria do vary per funder but our consultants will do their best to match you to a suitable funder from our hand-picked panel. Due to the nature of so-called 'bad credit loans', fees and interest can be higher than usual so make sure you analyse all your options as much as possible. We also recommend seeking advice from your accountant to see how those costs could affect long term cash flow.
Be aware that you may be asked to provide a personal guarantee.
Asset refinance
This is a great option for businesses who don't have much in the way of available cash but do own plenty of assets. An asset can be something as large and solid as machinery and equipment, or as intangible as computer software. Anything that your business owns can be used as an asset for refinancing and has the potential to free up a lot of cash. Because you're using things that have value for your company, funders are slightly less worried about your credit rating – your determination for not losing something that is vital for the day to day running of your business means the risk for the funder of non-payment is seen as lower.
Government grants
For funding without expectation of repayment, the government offer a number of grants specifically to help qualifying businesses. The process of application is time consuming and eligibility is strict, plus there may be some restrictions on how you use the grant money once you receive it. Visit the gov.uk finance and support page for more information on what's available.
Merchant cash advance
Suitable for businesses who take the majority of their payments via a card machine, a merchant cash advance is a way to get an unsecured loan of cash based on your monthly turnover and repayments are made based on your projected revenue. If your income is lower, you repay less; if it's higher, you repay more.
Crowdfunding
This is an increasingly popular method of sourcing funding for your business. There are three different ways to crowdfund; equity, social, and reward based.
Equity crowdfunding is popular with newer businesses, where those who lend money do so in exchange for a stake in the company. This usually means you need to provide some business plan and forecast so that investors see value in investing in your business.
If you want to receive funding without offering part of the business, you could look at social crowdfunding. Investors lend money to the business and the business repays the amount when they can. For example, funds might be lent for a specific project and when that project returns revenue, the business can pay off investors, who in turn can re-loan money for other projects.
Reward based crowdfunding involves investors receiving something back for their investment – but not necessarily a share in the business. It could be something like having their name attached to a new building, or a dedication in a book. Most reward based platforms let potential investors look at projects that need funds and then pick and choose who to lend to. They can then decide whether to give the funds up front or only after a funding goal is reached.
Credit union
Getting a loan from a credit union can be much cheaper than some other traditional routes. Interest rates don't go above 3% and there are no penalties for early repayment as you may find with bank loans. A credit union is more likely to be open to lending to anyone with poor credit.
The Association of British Credit Unions (ABCUL) has more information on how to find and join a credit union near you.
Start-up loan
New businesses without an established trading history – and therefore no business credit rating – could be able to get a Start Up Loan. These are available from the Start Up Loans Company and do come with a credit check to make sure the applicants aren't bankrupt or on any debt management programs.
Get in touch
You may now have gone from thinking you had no options for finance with bad credit to having too many, so if we've overwhelmed you with choices please give us a call to chat them through and we can find the most appropriate solution together. Alternatively, fill in our form below to arrange a discussion with one of our expert consultants for a time that suits you.
Get Started Now
Complete our quick form and we will be in touch to provide free, no obligation, impartial information about funding options from over 25 lenders.
By submitting your details for us to get in touch, you agree that you have read and understood our Terms and Privacy Policy.
Don't just take our word for it, listen to how our customers rated us excellent on TrustPilot