What Is a Personal Guarantee?
When trying to secure funding for a business, perhaps with a business loan, you may be asked as director of the business to provide a personal guarantee. By law, this is a promise that you'll repay any credit that your business takes out if the business itself becomes unable to repay.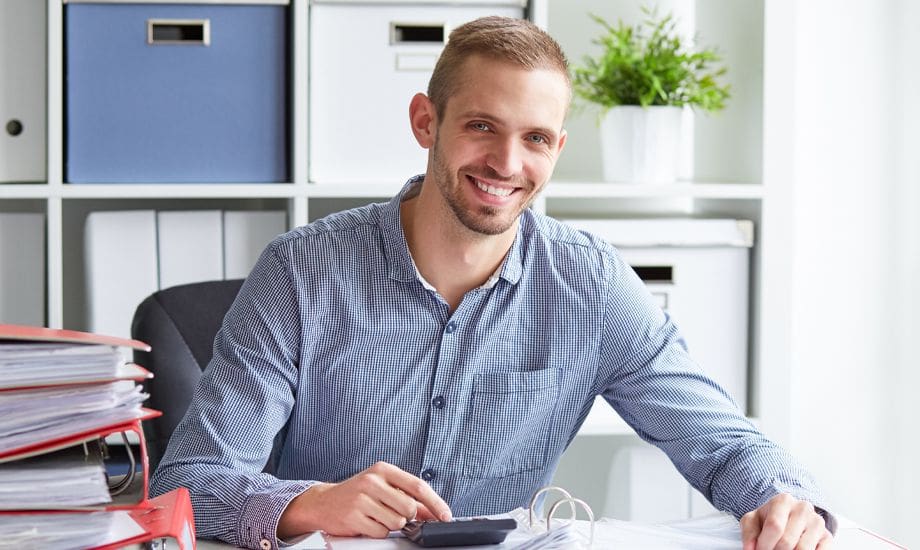 When are personal guarantees used?
Lenders use personal guarantees when more traditional asset-based security is  unavailable. An unsecured business loan, for example, does not require a charge to be made against your property. But the lender still needs a degree of certainty that you will repay the loan.
In business finance, personal guarantees are used for almost all unsecured loans. They are also used in certain circumstances by invoice finance providers. For example, some invoice factoring companies will require a personal guarantee for construction businesses.
How personal guarantees work
A personal guarantee is in place to give the lender a form of security that they will receive some form of repayment if your business defaults on loan payments. If this happens, the lender takes ownership on what you've given as a personal guarantee. This could be property you own separate from the business, for example. They can sell it in order to recover repayment value.
Your overall net worth is a factor that lenders will look at. This includes your credit history and what assets you possess. Lenders may only ask for a personal guarantee on a capped proportion of the amount you want to borrow. However, it's more likely you'll need to guarantee the full amount.
Things to consider before becoming a personal guarantor
Before agreeing to a personal guarantee, it is essential that you know all the potential pitfalls as well as how beneficial it can be. After all, your personal assets are at stake (although nothing will be enforced unless the agreement has been signed).
By using personal assets as a guarantee, you could be able to raise more capital for your business. It also means that newer businesses can still also get funding without having to have a long and established trading history.
Conversely, using your own assets brings its own risks. If you can't keep up repayments, you risk having your assets repossessed by the lender to cover the outstanding amount.
While you're considering both sides to a personal guarantee, take some time to look at alternative financing options. The funding market is ever growing and there are a few different avenues you and your business can go down in your pursuit of funding. Many facilities now are tailored to small business requirements, particularly those who are in a bit of a financial jam.
Whether you're looking for more information on a personal guarantee or on some of these alternative options, ensure that you seek it from an independent and impartial source. We highly recommend seeking legal counsel if you are in any doubt.
Personal guarantee insurance
For further peace of mind, you may able to get insurance for protection in the event that the loan is called in.
The insurance can cover up to 80% of the total, but it's usually lower at around 60%. As with any type of insurance, it's dependent on how much money is being guaranteed, how long for, and how stable financially the company is.
As we don't offer this facility ourselves, we cannot give you advice on it. However, we can point you in the direction of someone who can. Alternatively, speak with your legal counsel.
Get Started Now
Complete our quick form and we will be in touch to provide free, no obligation, impartial information about funding options from over 25 lenders.
By submitting your details for us to get in touch, you agree that you have read and understood our Terms and Privacy Policy.
Don't just take our word for it, listen to how our customers rated us excellent on TrustPilot