Finance for your sector
Healthcare and Care Home Industry Finance
Demand for care homes is only growing, so it's a great industry to be in. But securing the funding to break through can be a challenge.
Get Started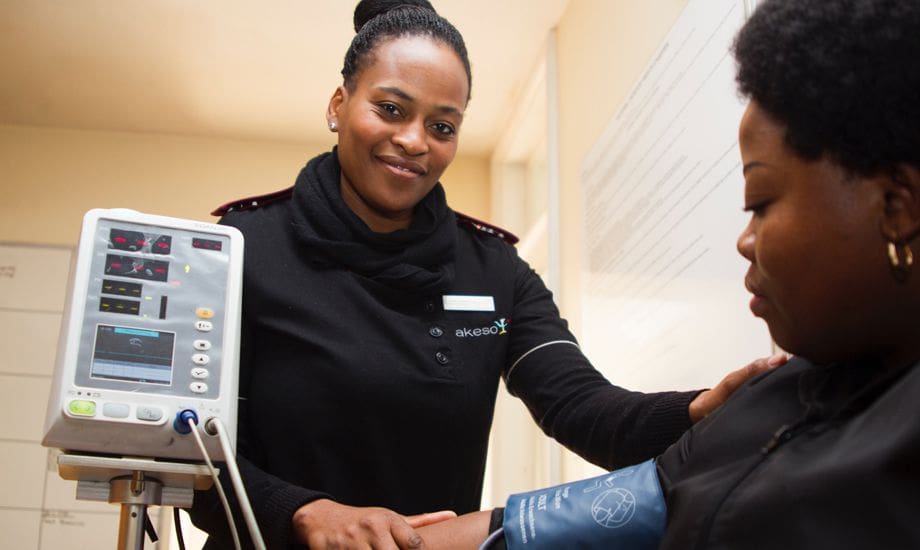 The health care industry as a whole also requires large amounts of funding to be functional, and it's pretty vital that it is – people's health and wellbeing are on the line, after all. From an NHS trust to a private clinic, GP to an optician's, or dentists to a pharmacy, we can help you find the funding that your healthcare business deserves.
Financial challenges in the healthcare and care home industry
Government cutbacks and underfunding
Establishments that are managed by the NHS or local authorities have unfortunately seen some cutbacks in funding in recent years. Already this has forced many establishments to close their doors which adds pressure on the rest of the industry to help care for those affected. Being able to stay financially afloat in healthcare and especially care homes is crucial but something that many businesses are struggling with.
Slow payment from residents
More specific to the care home industry, this is not an uncommon problem. Long term residents should mean a steady stream of income but late payments can still be an issue. When this happens, cash flow throughout the rest of the business is interrupted which in turn puts the business in a difficult financial position when expenses such as wages or bills need to be paid.
Nursing shortage
The lack of available employees who are qualified to work in healthcare or care homes can have a detrimental effect on the establishments as they are not able to provide the level of care that is needed. Due also in part to the low wage bracket associated with the care industry, fewer people are opting for it as a viable sector to work in.
Purchase of premises
Particularly when it comes to finding premises suitable for a care home, purchasing property is tough. It might be cheaper to buy a non-industry specific building and then convert but buildings which are not purpose built often have higher maintenance costs to ensure that they comply with regulation standards.
Expensive equipment
It's no secret that medical machinery is a huge expense. Anything from an MRI machine to blood pressure monitors can hike costs for your business up high, and it's not always easy, or cost-effective, to splurge all that money on them outright, especially with all the other costs of running a business.
Non-medical equipment
Machines aside, you still need to furnish your business, so in this category we're including things such as beds for care home residents, waiting area furniture, and secure storage for medications. With additional expenses for refurbishing your current premises or updating kitchens and communal areas, these big spends can put a significant dent in your business's finances and make it harder to keep cash flowing day to day.
Finance available for the healthcare and care home industry
Asset finance
For those items of expensive equipment, it's not always possible to purchase outright, nor is it always the most sensible option when there are technological advances and upgrades happening all the time.
This is useful if you don't intend to own any assets after the lease period is up, meaning you aren't tied to a big financial commitment. You rent the equipment for a set amount of time and generally don't face any super high upfront costs.
If you'd like to own the equipment or machinery outright, then you can spread the entire cost of the equipment over a set period of time. Once you have paid all the instalments, the assets are yours.
If you are in a position where you already own some machinery or other assets, you can refinance them to aid your cash flow. This means that a lender temporarily takes ownership of the item and advances you some of the value, enabling you to free up some much needed cash.
Invoice finance
Particularly in cases where slow payments come in the form of invoices with long payment terms, invoice finance can significantly speed up you getting the cash value. With either invoice factoring or invoice discounting, you can reduce the wait time for your owed money from 30-60 days to 24 hours after entering into a facility with a funder. The funder you have an agreement with will advance you up to 100% of the invoice value, so your business can continue to thrive and grow or just keep the cash flow ticking along as it should.
Revolving credit
A business overdraft or a credit card are examples of revolving credit facilities and can help boost your business's cash flow when it's in need. Borrow from a set credit limit – not necessarily the whole amount if you don't need it – and pay back with interest until you have repaid in its entirety. Then, you can borrow from this amount again when needed until the agreed end date of your facility.
Eliminate the worry of having an empty business bank account while having wages that need to be paid.
Commercial mortgages
A commercial mortgage can help significantly with securing premises for your healthcare business. These differ from a residential mortgage in that they are for a shorter time, usually a maximum of 15 years or so, and require more information from the business taking out the mortgage. What information is needed is one of those things that differ between lenders so it's usually worth comparing a few different options.
Get in touch
For help sifting through which options could be right for your healthcare business's needs, give us a call or fill in our simple contact form. Our expert consultants have a wealth of knowledge in business finance and can match you with up to three funders who could give you the finance your business deserves.
Get Started Now
Complete our quick form and we will be in touch to provide free, no obligation, impartial information about funding options from over 35 lenders.
By submitting your details for us to get in touch, you agree that you have read and understood our Terms and Privacy Policy.
Helpful, friendly & fast!
Very helpful and knowledgable staff, very quick responses and eager to assist! Definitely a 5 star service I would recommend!
' 

Thoughtful and practical help in sourcing a finance solution

 '
The team at touch (Jordan) were extremely helpful start to finish and seemed to care about getting my problem solved. Kept in touch throughout the process of finding the finance solution that met my specific needs. Great service…
The service is brilliant.
The allocated adviser was brilliant, he went over the board to assist me where I was having difficulties and was able to explain things clearly while giving me a choice through out the process.
The team were patient with me and I appreciate their professional responses how ever trivial my questions seemed.
Trusted by customers and industry