Finance for your sector
Retail Industry Finance
Starting up a retail business, or keeping your existing one afloat, comes with challenges.
Having the means to invest in marketing campaigns or repairs and refurbishments of your premises is vital for the growth and success of a business. Unsteady or uncertain cash flow can impact your ability to proceed with these ambitions, and can even mean that paying in-house staff or other bills, such as VAT, on time is difficult.
Get Started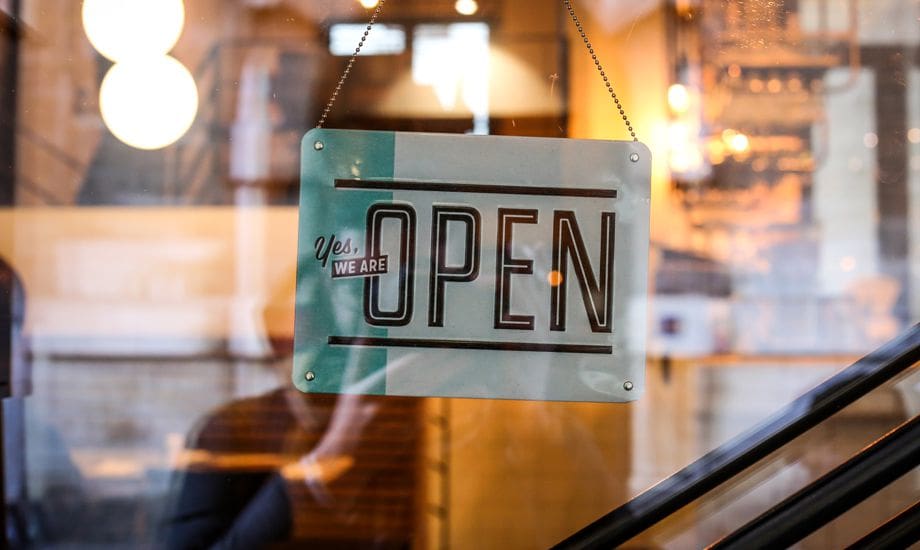 Retailers who experience seasonal peaks can often find that they lack the disposable cash to refill stock in time for these busy periods, which means not being able to supply for the demand when the time comes.
There are many individual reasons for these cash flow problems, unique to each retailer, but there are also a few that face the industry as a whole.
Financial challenges for retailers
The rivalry of online retail
The rise in popularity of online shopping has contributed to a decline in shoppers making purchases in the traditional way on the high street. With less foot traffic, many retailers find it difficult to continue to keep up despite having whatever products might be in demand.
High street decline
It's no secret that the high street shop has been at risk in recent years. Many of the big names in retail such as Debenhams, Karen Millen and House of Fraser have faced financial challenges in the last few years that have meant closing down stores.
Rising rent costs
Coupled with the above, keeping up with the rent on retail premises can be a challenge. Costs for rent are on the rise as a general rule, and when renting valuable space for retail the falling footfall on the high street can really present some hardship in keeping rent payments balanced with actual income.
Expense of importing/exporting overseas
At time of writing, the uncertainty surrounding the political climate in the UK means that costs for importing and exporting internationally, particularly within Europe, are unsteady. Costs for importing are likely to rise and supplier routes may need to change, both of which will be expensive and tricky, particularly for smaller sized businesses.
Whether you need more cash flow to purchase specialised equipment, or to promptly pay employees, there are many options out there to help you find the funds. However, if you're a small business or don't have the best credit history (or none at all) then you may struggle to qualify for a traditional bank loan to improve your cash flow.
But don't worry! There are other solutions out there and we're here to help you with them.
Alternative finance options for the retail industry
Asset finance
Many retailers require large value items such as vehicles for a mobile business, or industry specific equipment such as wash basins for a hairdresser's, but they can be a considerable expense. Purchasing outright isn't always an option, so asset finance can help you acquire whatever you need on a budget that suits you.
Business loan
If you do own assets outright, then you may want to consider using them to help you get funding via a secured business loan. They will serve as collateral for the loan amount and your lender will claim ownership of them if you default on repayments.
Without assets, you can opt for an unsecured business loan. Instead, a director of the company will have to offer a personal guarantee.
Business overdraft
A loan might not seem like the right fit for you, and if this is the case then a similar solution is to get an overdraft from your bank. With this, you can gain access to valuable funds and keep cash flowing by drawing down from a set credit limit which you pay daily interest on until you fully repay. You can then re-borrow from the amount available. There are other revolving credit facilities available too.
Merchant cash advance
As a retailer, it's likely you'll take a high volume of payments from card terminal machines (also known as a PDQ or Chip and Pin machines). You can get an advance on these payments, based on your next month's projected card payment income, and use the valuable extra injection of cash for whatever your business may need.
Invoice financing
Many companies now use invoice financing as a method to ease their cash flow issues. As the UK's leading invoice finance broker, we can put you in touch with the best provider for your business. Receive an advance of up to 100% of your due payments and eliminate worries about long payment terms.
Commercial mortgages
If you have the means to take out a mortgage on a commercial property – that is, one that you don't use as a residence – then this could help you avoid high rent costs. Interest on a commercial mortgage is tax-deductible and you can rent out the property if need be to generate extra income. There are specialist lenders to deal with commercial mortgages, as they differ to regular ones, so get in touch with us today to find out more.
Get in touch
Touch has close relationships with over 35 lenders in the UK, and can put you in touch with the most appropriate ones for the retail industry.
Simply call us for a free and no-obligation consultation so that we can further understand your business requirements, and our expert consultants will match you with up to three potential lenders to help you get the finance you deserve.
Get Started Now
Complete our quick form and we will be in touch to provide free, no obligation, impartial information about funding options from over 35 lenders.
By submitting your details for us to get in touch, you agree that you have read and understood our Terms and Privacy Policy.
Highly recommended.
Kirsty was excellent. It was really simple yet so helpful for a business like ours where cashflow is so important. Highly recommended.
I thought the service provided was excellent. It was my first time using an invoice factoring service for my business and I was given some really helpful information. I was put in touch with 3 separate companies that all offered a slightly different solution. I chose one company that best suited my business needs, and I am happy to say the service is all setup and in use which has helped by business get a big contract off the ground. Touch financial where there through the whole process with …
' 

Thoughtful and practical help in sourcing a finance solution

 '
The team at touch (Jordan) were extremely helpful start to finish and seemed to care about getting my problem solved. Kept in touch throughout the process of finding the finance solution that met my specific needs. Great service…
Trusted by customers and industry