How to Guides
How To Manage Financial Difficulty
Businesses need to be constantly on their guard against getting into financial difficulties. Short term cash flow problems can initiate a spiral downwards that could result in insolvency and business failure.
Get Started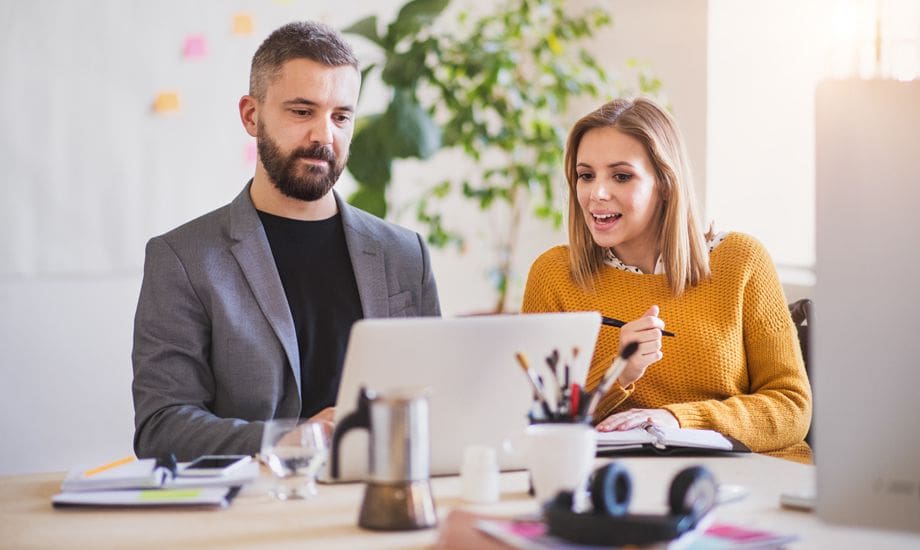 The way to avoid these problems is to retain strong control over access to business finance in whatever form is appropriate. Cash flow forecasting, robust credit control and a firm grip on spending are a good place to start but it is also important to have alternative routes of commercial finance in place.
Warning signs of financial difficulty
The first symptoms of impending problems can be subtle and easily overlooked in the day-to-day routines of doing business.
A business that is exhibiting more than one of the problems listed below should consider itself to be at significant risk:
Payments to HMRC are consistently made late
Running the payroll requires careful cash management every month
The business is consistently using its overdraft facility
Calls and threats from creditors are increasing
Customers are taking longer to pay their bills
Significant amounts of management time are spent juggling cash instead of focusing on the business
The level of stress and anxiety is increasing
Because weak cash flow creates more work, it absorbs time and distracts management from the more serious underlying problems which can jeopardise the entire business.
Preventing a financial crisis
No business wants to lose access to business finance and become insolvent. The best solution is to have preventative measures in place. These should, except under extreme conditions, see off any possible crises.
Some such measures include:
Medium and long term cash flow forecasts, updated regularly
A strong and consistent approach to credit control
Tight control over spending
Arrangements for new sources of finance, such as invoice factoring
Input from a neutral third party, bringing a reality check
Managing financial difficulties
If you do find yourself in a financial crisis, it doesn't mean the end is nigh. As well as preventative measures, there are things you can do in the midst of difficulty that will help you find your way back.
Set a budget
This might seem like an obvious thing to mention, but making a budget and – most importantly – sticking to it is the easiest way to make your money work and ensure you don't overspend and get into further trouble.
Identify expenses that can be reduced
Take a close look at all your business's expenses and see if there are any areas that can be cut back on.
Hire an accountant
Hiring someone and spending money in the process might seem counterproductive, but a very good accountant can end up saving you more money in the long run than they cost you. They can advise on taxes, bookkeeping, budgeting and more.
Seek finance solutions
With a budget in place and cutbacks done, seeking help from outside funders can really help you get your business back on its feet.
Touch is the UK's leading invoice finance broker and we have close relationships with some of the top lenders in the market. As well as invoice finance, we can also give you more information on various types of business finance, such as business loans and merchant cash advances. Whatever your business requirements are, our expert consultants will listen and do their best to put you in touch with a suitable lender to get you the finance you deserve.
Below are some areas that could be helpful in getting you out of a financial jam:
Invoice Finance
This is a popular form of business funding because it unlocks cash that is tied up in the sales ledger. It usually involves either invoice discounting or invoice factoring, with the latter offering the additional benefit of taking over management of credit control.
Receive up to 100% of your invoice cash value within 24 hours rather than the 30 or so days it can often stretch out to.
Asset Refinancing
If you already own some substantial assets – i.e. cars or other vehicles – then you can find a refinancing facility to help you free up some cash. This process involves essentially transferring ownership of the asset to a lender, although you retain the everyday use of it like normal. Using an asset like this provides security for the lender which puts you in a favourable position to receive funding due to the minimised risk of non-payment.
Business Loans
There are two types of business loan – unsecured and secured. As with asset finance above, a secured business loan means putting up a business asset, such as property, as collateral for the amount you need to borrow.
An unsecured business loan requires no assets as collateral, but a director of the business will need to provide a personal guarantee.
Get in touch
We can discuss your options for financing and talk through what the most appropriate solutions may be for you and your business. Our expert consultants will do their best to understand your needs and suggest a facility that could work for you. Consultations are free of charge and you're under no obligation to agree to a suggested facility.
Get Started Now
Complete our quick form and we will be in touch to provide free, no obligation, impartial information about funding options from over 35 lenders.
By submitting your details for us to get in touch, you agree that you have read and understood our Terms and Privacy Policy.
Fast, efficient results
Very pro active in helping us achieve our cash flow targets. Plenty of knowledge of the financial industry and companies who are able to assist our requirements.
I thought the service provided was excellent. It was my first time using an invoice factoring service for my business and I was given some really helpful information. I was put in touch with 3 separate companies that all offered a slightly different solution. I chose one company that best suited my business needs, and I am happy to say the service is all setup and in use which has helped by business get a big contract off the ground. Touch financial where there through the whole process with …
Philip Edwards
Stoke on Trent
Very easy to use and guided every step of the way
Very smooth dealing with Kirsty on the phone and email a service i had not used before and I would not hesitate to use again
Trusted by customers and industry