What Is Turnover?
Turnover is a word that accountants use to describe the level of business over a specific period of time, measured through the value of sales.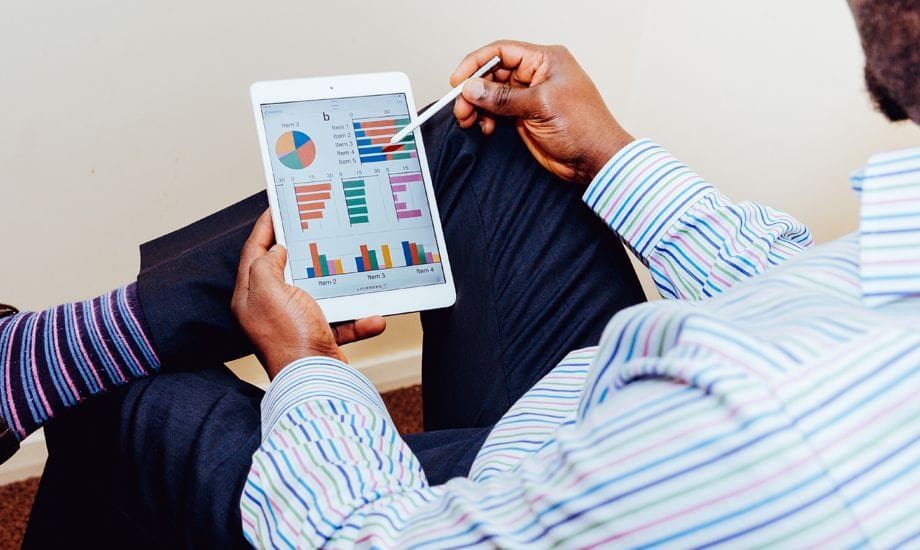 It's often used as a quick, simple measure of the size of a business. For example, HMRC use business turnover to determine whether that business should be registered for VAT.
Sometimes just referred to as sales, turnover is the total value of what you've sold during the period covered by the profit and loss account, net of VAT. It might be broken down into different types of product, helping you to see which items sell better than others.
Other income received by the business, such as bank interest or money received from the sale of assets, is not included in turnover because it does not represent income from your main trading activity.
There is no direct link between the level of turnover and the health of your business. How much profit it makes, the quality of its balance sheet and its ability to control cash flow are not reflected in the headline sales figure.
The main elements of business turnover
What is the turnover of a company? Turnover will be the headline item on the profit and loss account for your business. The word itself might not be used, replaced by sales or revenue as confusingly, the terms can be used interchangeably.
Your business can have income from various sources, so turnover refers to income from trading, which is the main activity of the business. For a retailer this will be the over-the-counter sales; for a recruitment business, it's the value of fees for successful placements.
The turnover figure includes all regular trading income, including that from non-core activities. For example, turnover for a supplier of computer hardware will largely be from sales of equipment but could also include a small amount of income from consultancy and support, if they provide these services on a chargeable basis.
Turnover does not include the VAT you charge on sales and it is net of discounts. It also excludes non-trading income, such as interest on savings and investments, or the profit on the sale of assets, as these are reported separately.
Turnover is not a measure of success
So, every business makes sales but not all of these sales are profitable, which means that turnover doesn't necessarily indicate success of a business – only the size of it.
The increase or decrease in turnover over time gives an idea of how well a business is growing. Even when the level of sales remains static, the turnover may increase slightly, year on year. This can be due to prices being pushed upwards by inflation.
To understand why the level of turnover is changing requires a more detailed look at where the sales are coming from. Take retailers for example. They are particularly careful to compare like-for-like sales, the turnover coming from the same stores or product lines over the same period of time. If they're opening new branches their turnover should be going up, but that could mask a decline in sales from older stores or across the entire market.
Business Turnover and cash flow
There can be a significant difference between the turnover of your business and the amount and rate of cash coming in.
In a retail business where most or all sales are paid for immediately, there is a clear link between turnover and cash coming in. But many firms, particularly business to business suppliers, sell on credit.
This means that payment might be made weeks, even months, after the sale occurred. It also means there's a risk of some sales never being paid for and becoming bad debts.
Cash flow management is very important for businesses in this situation, particularly where they need to pay their suppliers before they in turn get paid for sales. A growing turnover means there's more money due to be collected in the future, but there are also more bills to pay now. This could lead to major cash flow problems if the business doesn't have enough working capital in place.
Differences between turnover and profit
Although the two are often associated, beware because they're not the same!
As we've mentioned, turnover is the term given to the total income of a business over a specific timeframe. Profit, on the other hand, refers to what is leftover once expenses have been deducted. It's measured in a couple of different ways: gross profit is the sales margin, so the total sales minus any costs, and net profit is what's leftover during a set timeframe after deduction of expenses (i.e. taxes).
Get Started Now
Complete our quick form and we will be in touch to provide free, no obligation, impartial information about funding options from over 25 lenders.
By submitting your details for us to get in touch, you agree that you have read and understood our Terms and Privacy Policy.
Don't just take our word for it, listen to how our customers rated us excellent on TrustPilot